CSS Charity Drive 2023
We are excited to share that we are organizing a charity programmed "CSS Charity Drive" with the aims and objective to provide money and in-kind to help the unfortunate by contributing basic necessities that they otherwise cannot afford.
Chua Song Seng Group is allocating a budget of RM50,000 as donation fund to some identified NGO starting from May 2023. We will focus on Kuala Lumpur, Klang, Teluk Intan, Ipoh, Penang and Johor.
Below are the details of our charity activities: –
KL & Selangor
Hao Dak Old Folks Home (Kepong)
Pertubuhan Kebajikan Insan Istimewa (Jln Kuching)
Pertubuhan Kebajikan Orang Tua Cacat & Kurang Upaya (Tmn Connaught, Cheras)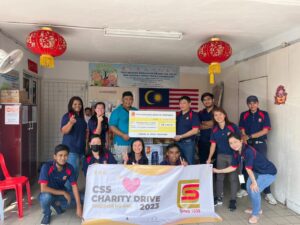 Persatuan Kebajikan Wen Hua (Taman Cheras)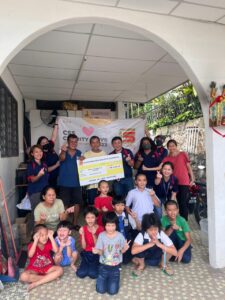 Victory of Children & Youth Home (OUG)
The Comforter's Hope KL & Selangor Association (Taman P. Ramlee, Setapak)
Pertubuhan Kebajikan Rumah Kasih Jin Yuan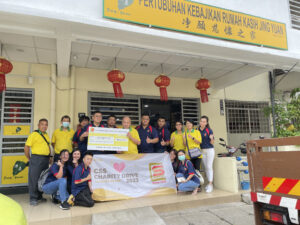 ---
Klang
Grace Home For The Destitute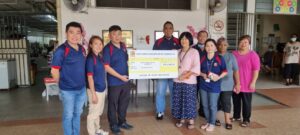 House of Love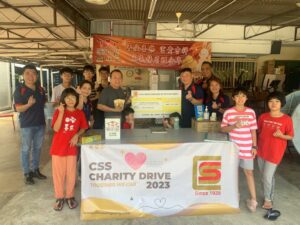 Persatuan Kebajikan Kasih OKU Selangor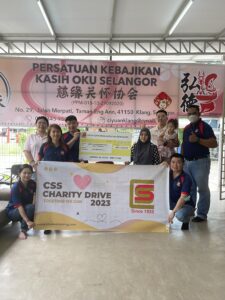 ---
Ipoh
Handicap Children's Welfare Home (OKU)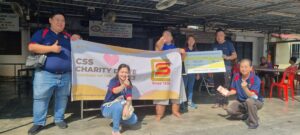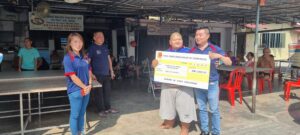 Home for the Aged (C.W.S) SIMEE
Pertubuhan Pengurusan Pusat Jagaan 1 Malaysia, Perak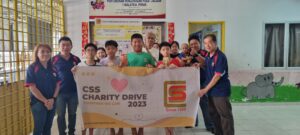 ---
Penang
Persatuan Kebajikan Anak – Anak OKU Taman Island Penang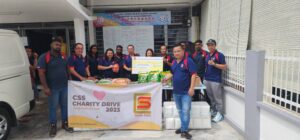 Pertubuhan Rumah Kebajikan Seri Cahaya Pulau Pinang
Pusat Jagaan Chi Ai (P.Penang)
---
Johor Bahru
Persatuan Kebajikan Pelangi Ulu Tiram Johor Bahru Johor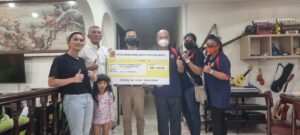 Persatuan Kebajikan Warga Tua Pleasure Johor
Persatuan Kebajikan Yu Shan Johor